BROADBAND ANTENNA FOR MEANS

OF MOBILE COMMUNICATION
Antenna application area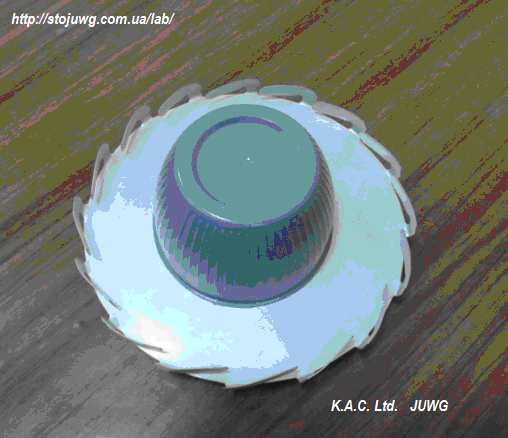 Broadband, small-sized, highly efficient antenna for receiving and transmitting signals in local mobile communication networks at public facilities. The antenna is universal and serves most of the ranges of network and mobile communication: Wi-Fi, ZigBee, ISM, GSM-900, GSM-1800. The antenna is intended for use in retransmitters, mobile radio extenders, in emitters of signal suppression systems at public facilities (libraries, theaters, stations) and security equipment and counter terrorism. In the basic version, the antenna forms a circular pattern in the H-plane. If necessary, the diagram can be given the directivity in both E and H planes.
Main characteristics
1

Band of operating frequencies

700-2500 MHz

2

VSWR

no more than 2.0:1

3

Gain on the frequency range.

+5 dBi@700 MHz;
+7 dBi@2500 MHz

4

Input impedance

50 Ohm

5

Maximum radiated power

100 W

6

Dimensions

50x 200 mm
On electric and overall parameters exceeds domestic and world analogues.
The patent of Ukraine is received.
There is an experimental sample that has been tested.
The design of broadband antenna and VSWR.
Directivity diagram in the H-plane, in the E-plane of the range 0.7 - 0.95 GHz. and in the E-plane of the range 1.7-2.2 GHz.

We are ready to cooperate with manufacturers and investors who are interested in the industrial release of these devices. We are ready to put the experimental samples for testing by you.

At your request, we can make an individual order.