AUTONOMOUS DEVICE

FOR SECURITY AND VIDEO SURVEILLANCE

OF PRIVATE TERRITORIES

AND AGRICULTURAL LAND

"S T O R O G"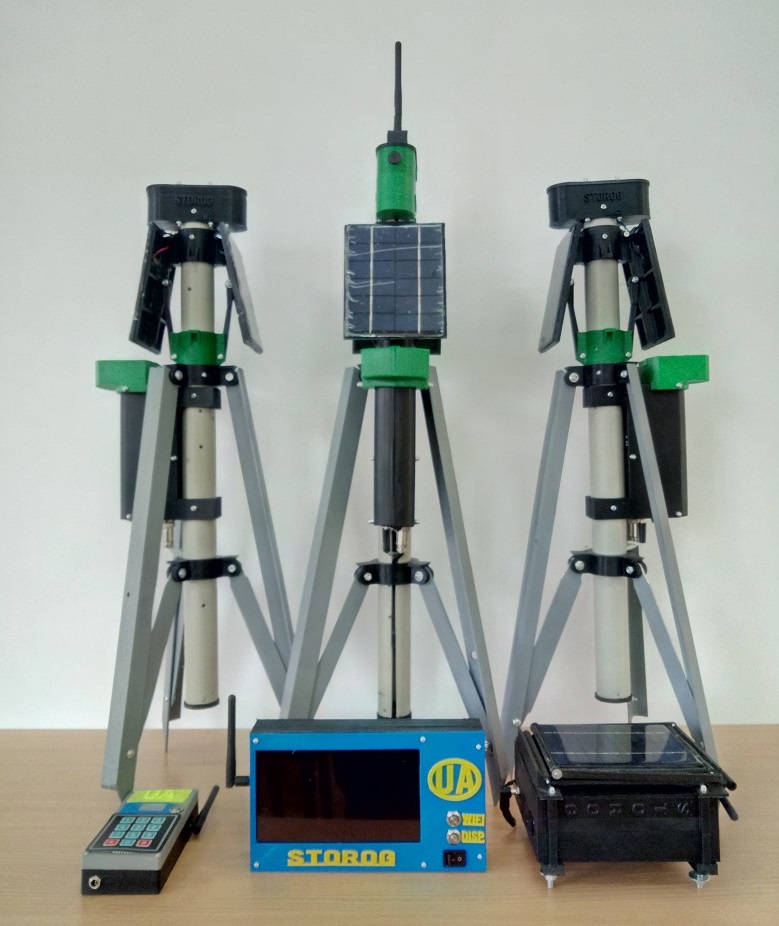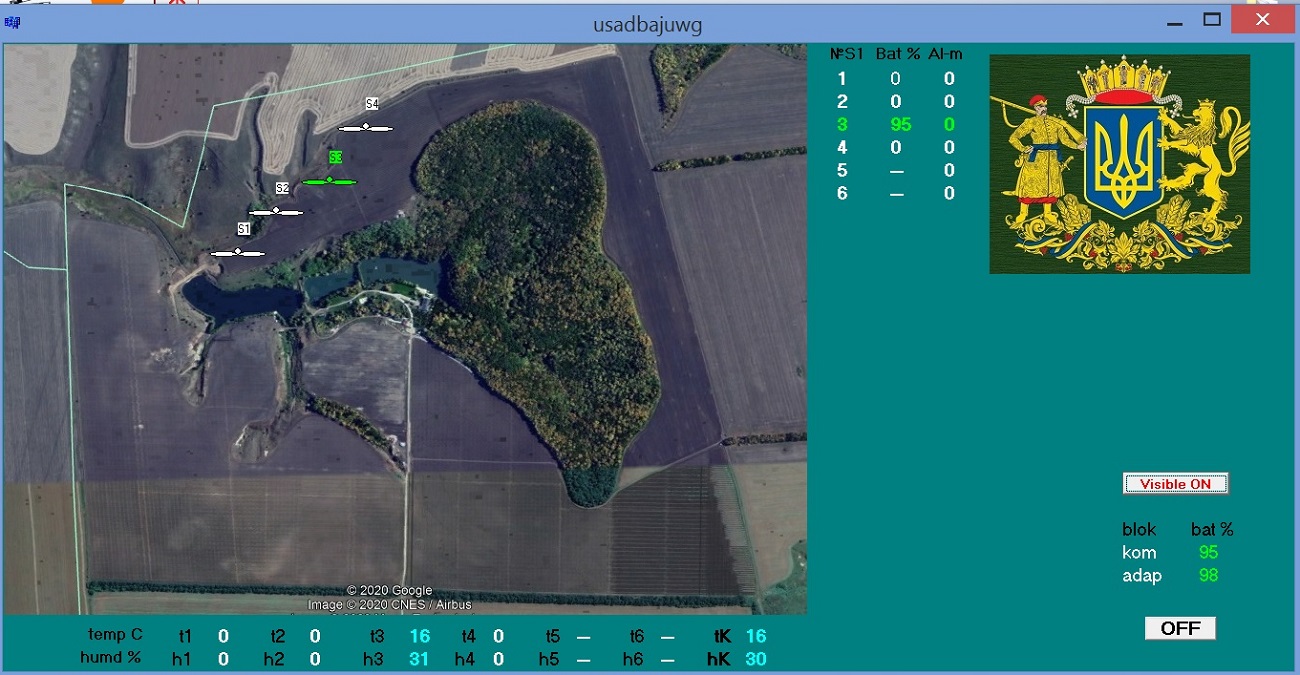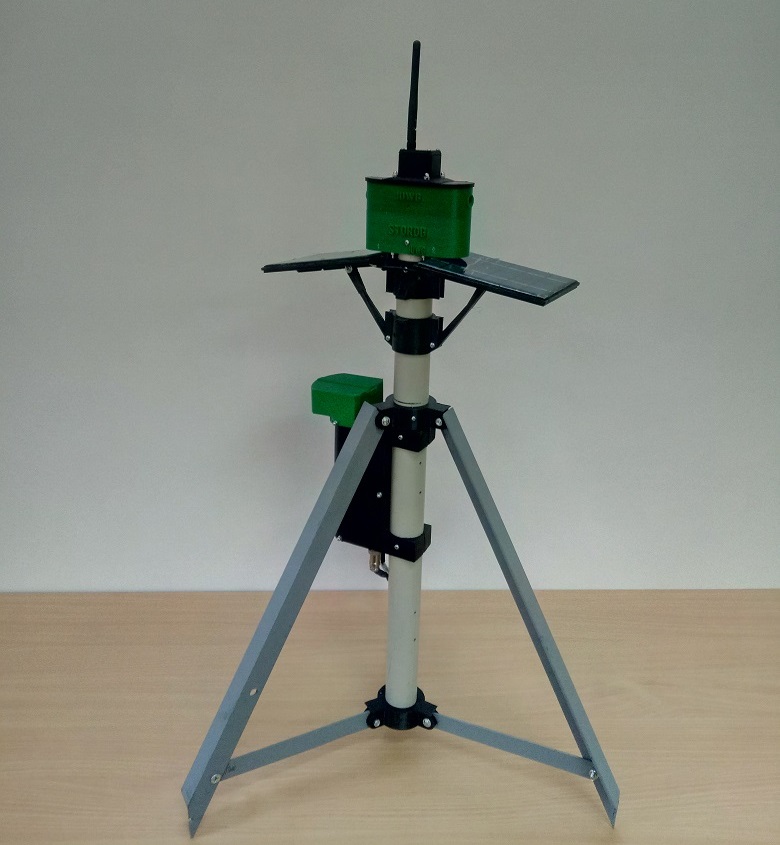 PURPOSE OF THE SECURITY DEVICE

"STOROG"
The security device is designed to register the movement of people and conduct video surveillance near or in a protected area (apiary, swinging apiary, fields with agricultural plants, horticultural farms, personal agricultural planting, etc.).


STRUCTURE OF THE SECURITY DEVICE
The security device has four to twelve motion sensors and two to six motion sensors with video cameras. The sensors work on the principle of sensors of modern radar devices and depending on the sensitivity setting can react to animals as well.
The device registers signals about the triggering of sensors, transmits with the help of devices radio communication to the central control panel (tablet, laptop) of the security device about sensor triggering.
Security device "STOROG" allows you to protect an area of up to six square kilometers. has completely autonomous power supplies.
For ease of transportation, it has the ability to fold the device into a transport state.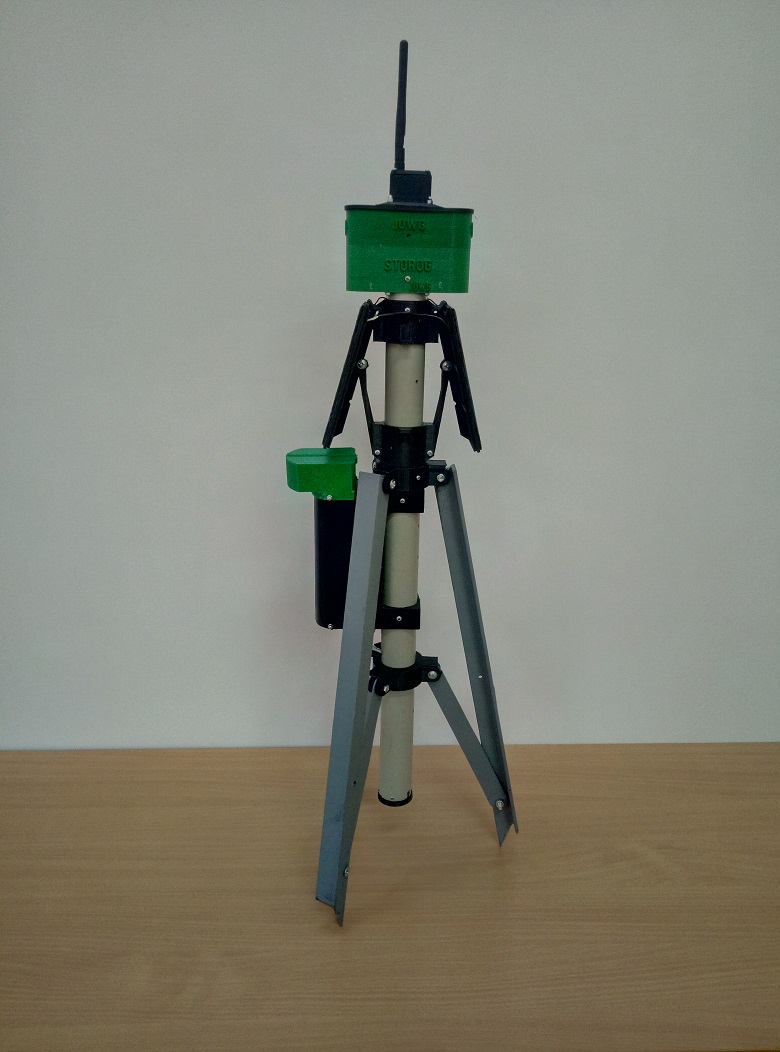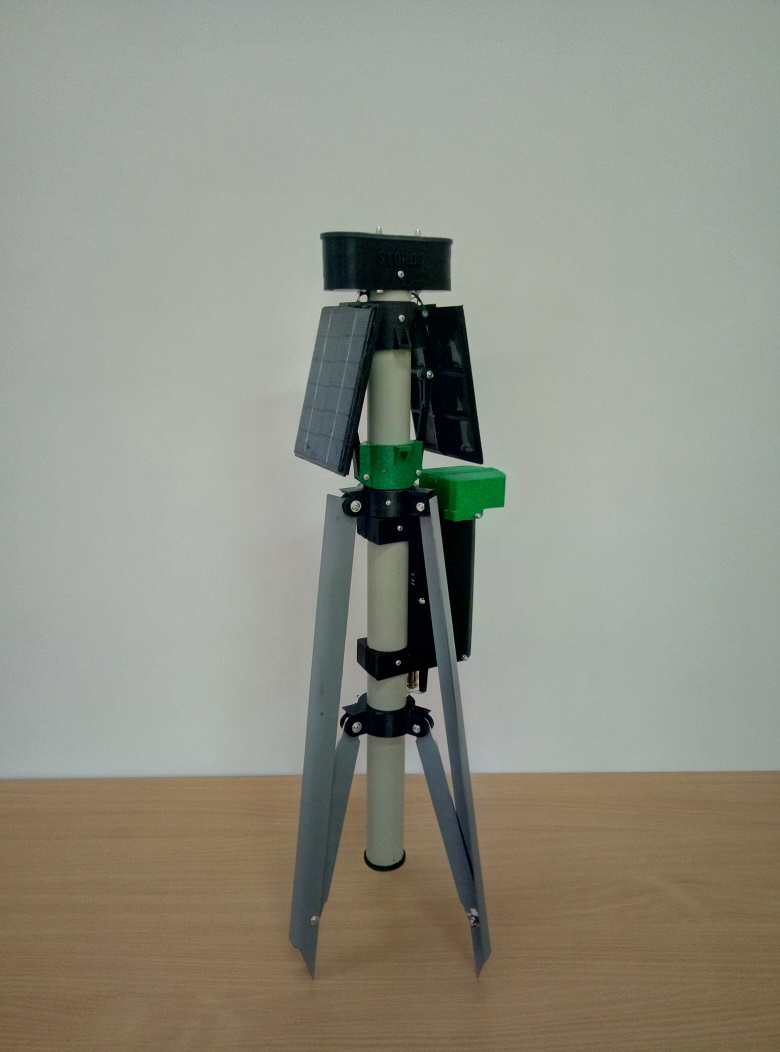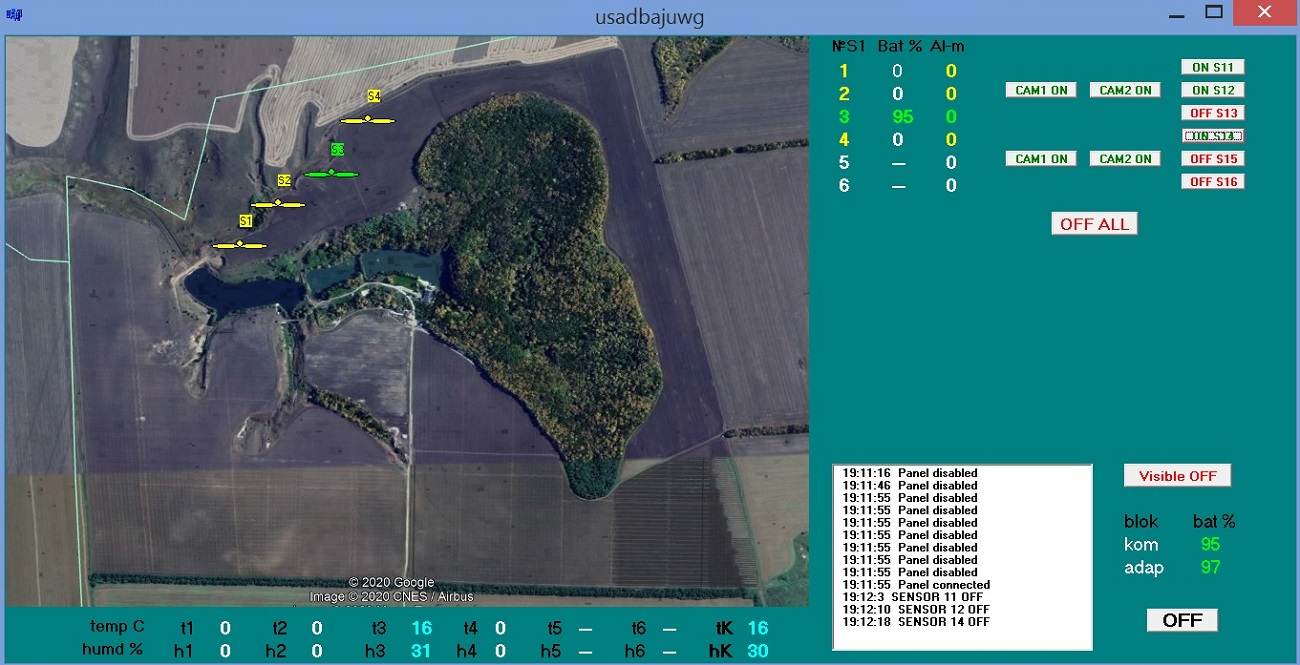 SECURITY DEVICE MODES
The autonomous security device has operating modes:
- motion registration mode;
- video surveillance mode;
- passive state mode (when workers or owners move);
- mode for measuring temperature and humidity at the location of the sensors;
- recording of all events on the flash memory of the central unit.
The modes are switched on from the control panel.
TECHNICAL CHARACTERISTICS OF THE SECURITY DEVICE
The security device has the following characteristics:
- the minimum distance for motion detection is 15 meters;
- the maximum distance between the sensor and the central unit is 5 kilometers;
- the minimum number of sensors is 3 pieces;
- the maximum number of sensors per switch is 18 pieces;
- autonomous power supply (battery, solar panel).
Note: "STOROG" security devices use radio communication devices at a frequency of 2.4 GHz (unlicensed frequency range) and with a power level that complies with the ISO standard.

We are ready to cooperate with manufacturers and investors who are interested in the industrial release of these devices. We are ready to put the experimental samples for testing by you.

At your request, we can make an individual order.