ANALYZER OF AVAILABILITY OF GASES IN THE AIR

"OZONE"


APPOINTMENT OF THE DEVICE
The device "OZONE" is intended for comparative analysis of the presence of gases (H2, CO, CH4, LPG, O3, Alc), presence of smoke, presence of other gases in the ambient air.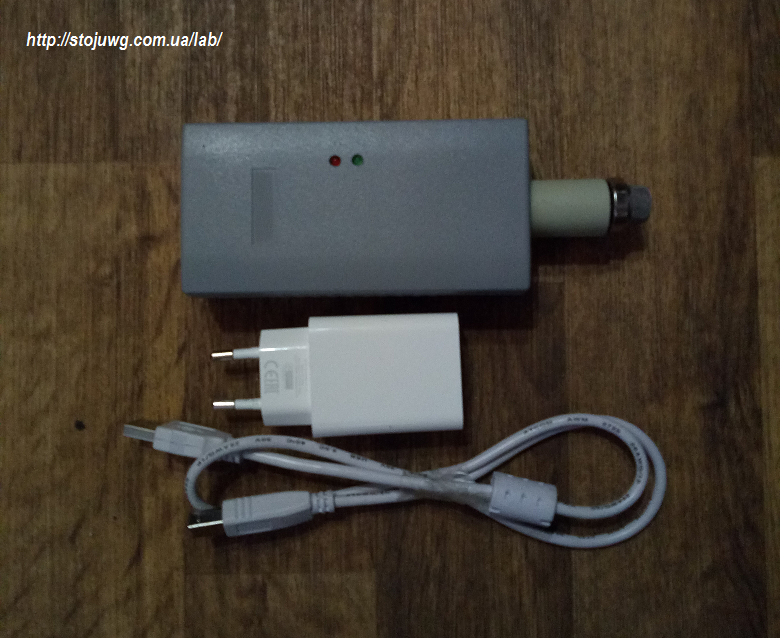 The device "OZONE" was developed taking into account the presence in Ukraine of sensors for measuring the composition of gases, the MQ series (HANWEI ELECTRONICS CO., LTD).

Device "OZONE" has the ability to quickly replace the sensors depending on the activities carried out.

The device "OZONE" is compact and mobile. All the information about the composition of air is transmitted through the "Bluetooth-classic, Bluetooth LE" information transfer system.

The software of the "OZONE" device for different consumers (WIN32, WIN64, Android) has been developed. The device has the possibility of expansion - the use of one to six sensors per room using a data transmission system based on devices from Nordic Semiconductor.

The frequencies used for data transmission in this device are not licensed (433 MHz, 2.4 GHz ").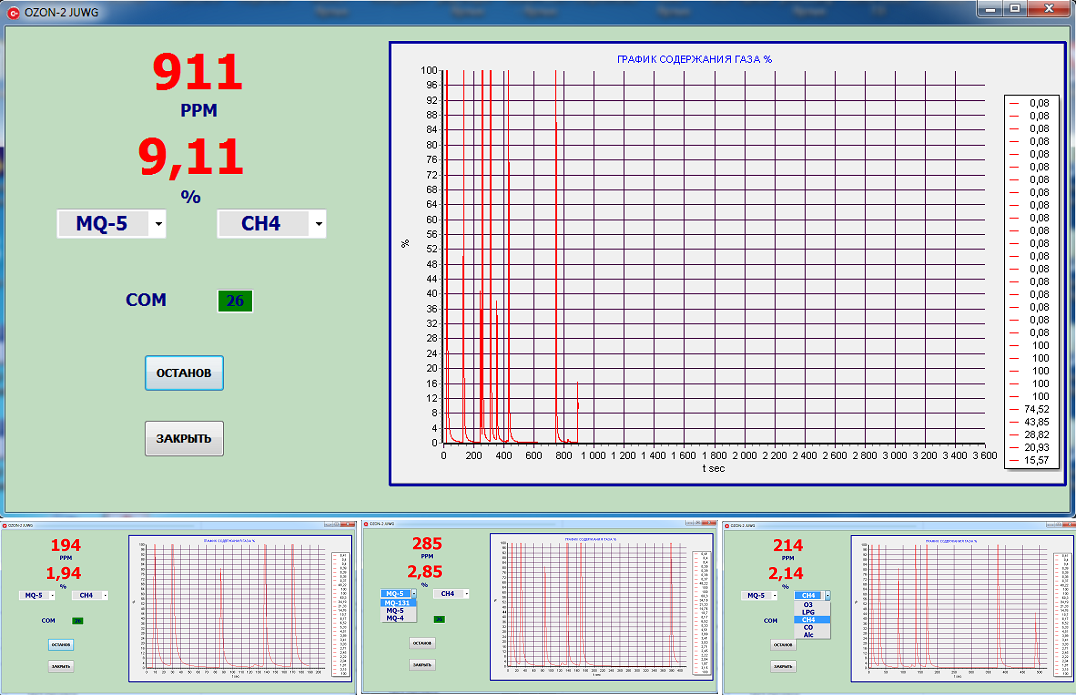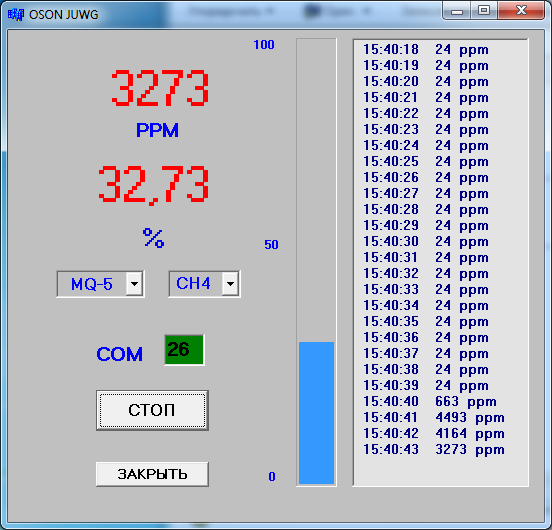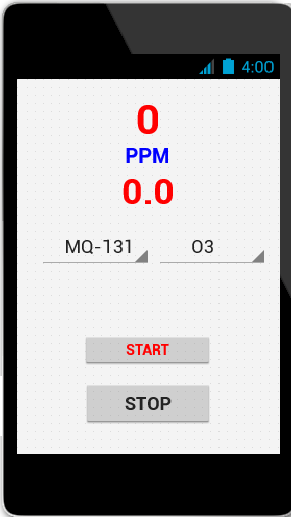 On the basis of this development, the following devices can be manufactured:
- devices for individual use (apartment, cottage, private house);
- systems for controlling the composition of air in public premises (a shop, an entertainment complex, a cinema);
- Air control systems in industrial premises.

Our laboratory KHARKIV ANTENNA COMPANY, Ltd are ready for mutually beneficial cooperation with enterprises and private persons for the implementation of this development in production, and are also ready to fulfill individual orders for the manufacture of original systems for your needs.
REAL APPLICATION
The "Ozone" system is designed to control the air composition for the gas content (CO, H4, CO2, CH and others). The system is a pyramidal structure with the ability to control from one to twelve rooms, with the fixation of all parameters.
In Fig. 1 shows the block diagram for the variant of placing the system in six rooms.

Fig. 1
This scheme can vary, depending on the task to monitor the presence of gases in the premises.
In Fig. 2 shows the layout of the system "Ozone in the room where there is a device that can emit harmful gases (CH, CO2, H4, etc.).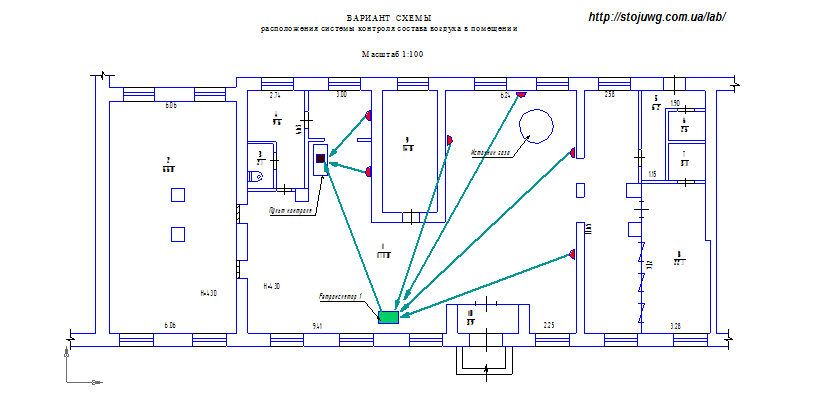 Fig. 2
This scheme allows you to monitor not only the room with the device, but also the room in which the control panel is located.

Depending on the task, the "Ozone" system can be adapted for customer premises.

For transmission of data, the Ozone system uses radio channels at 2.4 GHz (not licensed range). Power supply of the system can be carried out on the line 5 - 220V or from solar panels.

We are ready to cooperate with manufacturers and investors who are interested in the industrial release of these devices. We are ready to put the experimental samples for testing by you.

At your request, we can make an individual order.